Deepa Naik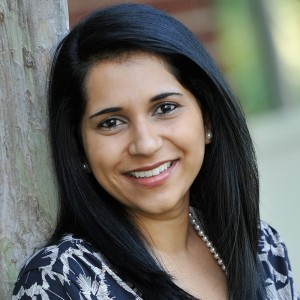 When Deepa started her nonprofit career, she was a do-gooder, working with domestic violence survivors for many years.  She did not anticipate transitioning to the dark side of fundraising, but when the opportunity to move into development arose, she took it because she realized that sustainable funding was vital if you want to help people on a larger scale.
As it turns out, Deepa's natural penchant for creating systems, organizing people, and caring deeply about her clients and their missions make her a natural fundraiser.  As a consultant, she not only gets to guide staff and volunteers to victory, but also has the chance to help donors find their passion, champion causes, and advocate through their philanthropy.  What's not to love about that?!
Since the arrival of her daughter last spring, Deepa doesn't have much spare time.  Somehow, she still manages to chair the Board of Directors of the YWCA of Central Carolinas and serves as an active volunteer with AFP Charlotte Chapter, proving the truth of the adage that if you want to get something done, you should ask a busy person.
A British ex-pat, Deepa misses her accent, fish & chips, and her family and friends.  Charlotte, NC is home now and that's where you will find her most important client – her family – husband, Jinesh, and daughter, Anissa.
For more on Deepa's actual experience, click here.
[email protected]
770.595.6381