Brigitte Roufail Peck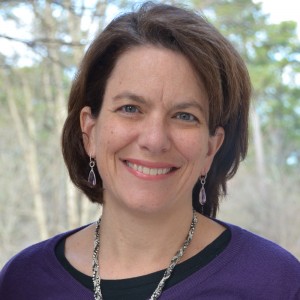 "I could never do that," is what people say when they find out Brigitte is a professional fundraiser.  They imagine cold calling strangers during dinner and immediately become suspect of the mother of two standing before them.
Of course, they have it all wrong.  Brigitte only calls people she knows to ask them for money since she believes that relationship-driven fundraising strategies are the most effective.  Once she figured out that development is really about making and keeping friends, this social butterfly knew she had found her calling.  What luck that Brigitte could create a 25-year career out of her natural ability to problem solve and build buy-in for various schemes among her friends and family.
When Brigitte works with clients, she does not take a one-size-fits-all approach to their project, because that would be boring.  Plus, it doesn't take a rocket scientist to figure out that what works for a retirement community may not work for the symphony (then again, maybe it will.  Either way, Brigitte is on top of it.)  She works with all types of nonprofit organizations, each of whom is her favorite client.
When she isn't helping people make the world a better place, Brigitte can be found watching college basketball, wondering what she's going to make her charming family for dinner, or volunteering – because she can't always bring herself to say no!
For more on Brigitte's actual experience, click here.
bpeck@capstoneadvancementpartners.com
404.798.4671