Still thinking about that Super Bowl game? As a Patriots fan who lives in Atlanta, I've been replaying the game in my mind all day and think there are some lessons for Major Gifts fundraisers in New England's come-from-behind win.
Just because things don't start off well doesn't mean that they won't end well. We always tell our fundraising volunteers that, "no doesn't mean never. Often it simply means not yet." When a donor doesn't respond to a solicitation they way you anticipated, you can't give up. You have to work to understand what led to their decision and use that knowledge to keep looking for ways to get them engaged. A receiver will miss 100% of the passes his
quarterback doesn't throw to him. If you keep throwing, he also may make the spectacular catch that keeps a drive alive and helps your organization get into the end zone.
Strategy matters. Seattle Seahawks fans could have warned the Falcons that it's not always a good idea to throw the ball. I'm no football coach, but even I couldn't understand why Atlanta didn't adjust its strategy when it had a chance to put the comeback out of reach. I'm all for "go big or go home" and can fly by the seat of my pants with the best of them. However, if you want to bring home the trophy, you need a strategy that leverages your strengths and reflects an understanding of the situation. When you understand your donors' priorities and goals, you are more likely to make the right play call. It's not enough to have a plan. You must be willing to adjust it. Otherwise, you risk that someone will decide to take his ball and go home leaving you to wonder what went wrong.
Don't ignore the new guy. Every Pats fan knows that Tom Brady loves Julian Edelman, but that bromance wasn't working out so well on Sunday. After a couple of early catches, there were dropped passes and overthrows. They could not get in sync. Enter Malcolm Mitchell, a rookie best known for joining a group of middle-aged women's book club when he was a student at the University of Georgia. Heading into the Super Bowl, he had one post-season reception for five yards. On Sunday, Brady found him six times for a total of 70 yards, keeping touchdown drives alive during the Patriots' comeback. I thought about Mitchell when I read this quote from Jerry Panas in Tom Ahern's recent newsletter, "When Harvard did a study after their last campaign of their 254 million-dollar donors,

two out of three

started with first-time gifts of

$100 or less

." Although it is true that your best donors are the ones who have already given to your organization, first-time donors are self-identifying themselves. They are trying to tell you that something your organization is doing aligns with their priorities. When you ignore the new kids in favor of what's comfortable, you ignore opportunities to broaden your options and engage more people in your work. If you take the time to get to know them and figure out what motivated their interest, you may discover they have the capacity to move you down field toward your goal.
I love to tell people that fundraising is not rocket science. After Sunday's game, I think I'm going to add that it is like a historical comeback in the Super Bowl where a solid strategy built on donors' interests, and not just their capacity, can help you overcome a shaky start and turn what seems impossible into an extraordinary success.
---
About the Author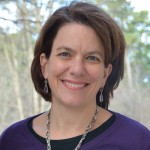 Brigitte Roufail Peck is a true believer in philanthropy's ability to transform the world. As the principal at Capstone Advancement Partners, she helps nonprofit clients build relationships, tell stories, and transform communities one donor's dream at a time.