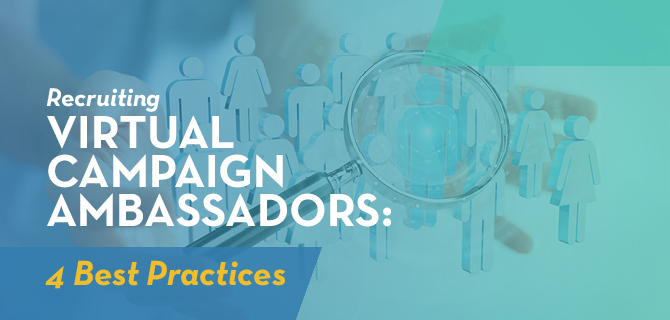 Maybe your organization has explored peer-to-peer fundraising techniques in the past, or perhaps you're considering launching your first peer-to-peer campaign in this upcoming year-end season. There are a ton of myths out there about this fundraising method, some of which have led peer-to-peer fundraising to get a bad reputation among industry professionals.
The biggest myth is that peer-to-peer fundraising isn't effective because it's not easily scalable. Nonprofits often wonder, "How are you supposed to manage and support that many volunteer fundraisers? With that lack of control, you can't reach your campaign's goals."
Not so! Peer-to-peer fundraising campaigns regularly reach and exceed their goals with the right preparation and strategic approach. This fundraising technique is an extremely valuable way to raise money, deepen relationships with donors, and drastically expand your online audience, and these are opportunities that you definitely shouldn't pass up after a year of unprecedented challenges.
At OneCause, we've helped organizations of all sizes navigate this year's shift to virtual fundraising and engagement tactics, and we have one recommendation for nonprofits that are on the fence about peer-to-peer fundraising: ambassador campaigns. 
What is ambassador fundraising?
In a traditional peer-to-peer fundraising campaign, an organization allows any participants to launch their own giving pages and collect donations from friends and family, usually leading up to an event like a walkathon. In an ambassador campaign, however, you actively recruit a smaller group of fundraisers and empower them to meet their fundraising goals on their own. Ambassadors can supercharge your campaigns and promote upcoming year-end events like virtual galas.
Ambassador fundraising is the perfect way to strengthen your peer-to-peer strategies because it allows you to take a much more focused approach to support a smaller group of volunteers. 
But it all starts with recruiting the right individuals. Unfocused recruitment strategies are a common reason why nonprofits don't get results with P2P fundraising, but there are easy steps to take to build out a solid recruitment process. We recommend these tips:
Create ambassador personas.
Clearly define the roles that ambassadors play.
Make it an easy decision to get involved.
Offer a sense of community.
If recruitment and scalability have been concerns for your organization in past peer-to-peer fundraising campaigns, recruiting ambassadors is an ideal way to refine your approach on a smaller scale. As your ambassadors raise funds and secure more registrations for your next fundraiser, you're also building a strategy that you can rely on in future campaigns.

1. Create ambassador personas.
Just as understanding your audience of potential donors helps to strengthen your online fundraising strategy overall, defining your ideal ambassador will be extremely helpful as you begin the planning and recruitment process.
Start by understanding the right engagement markers to look for. Strong ambassadors will typically display:
A history of engagement with your nonprofit.
Demonstrated commitment to your cause.
Involvement in the community and/or ties to other local organizations.
An active network of friends, family, and colleagues who'll be likely to support your mission and want to get involved.
Time to devote to promoting your campaign and virtual event.
Taking the time to define personas of your ideal ambassadors drastically simplifies your recruitment process, regardless of the number of volunteers you're looking to engage. As you draft personas, consider the types of supporters who often make effective ambassadors:
Recurring donors or members
Long-term volunteers
Board members
Any other individuals who actively express interest
Start by identifying the individuals in your donor database who fall into any of these categories, and then drill down to find the engagement markers and other characteristics listed above. Wherever these categories and characteristics intersect, you're much more likely to find potential ambassadors who'll drive your campaign to success. 
Most ambassador campaigns involve a handful of individuals to ensure maximum focus and support, but this recruitment approach is highly scalable for all kinds of peer-to-peer campaigns. By focusing on recruiting the most motivated individuals and taking a systematic approach with defined personas, you'll remove a ton of guesswork and unpredictability from the recruitment process.

2. Clearly define the roles that ambassadors play.
In order for your ambassadors to succeed in their roles, they'll need concrete goals and expectations. Otherwise, how will you measure their and your campaign's success?
The same is true for any volunteers who support your campaigns and events. Without a clear sense of the roles that volunteers play and how they impact your success, it can also be difficult to continue stewarding and growing their support over time.
As you begin the recruitment process, think about what exactly your ambassadors will need to accomplish in order to help you reach your broader goals for the campaign. Typical goals for ambassadors include:
Raising $X in total donations during the campaign
Acquiring X new donors for your nonprofit
Securing X registrations for your campaign's grand finale event
In terms of expectations, consider the specific tasks ambassadors will need to complete in order to reach these goals. Expectations will definitely include promoting your campaign and event on social media and via email. Ambassadors need to feel comfortable asking their friends and colleagues for money for your cause. They also need to be able to accurately and passionately explain the importance of your mission (and give their pitch a personal twist, too).
Defining goals and expectations like these is always an important step, but especially so when your campaign leads up to a virtual event. To maximize results and motivation, ambassadors will need to understand exactly how their help fits into your broader virtual event strategy and the impact that it will have.
Plus, determining these goals in advance will help to further streamline the recruitment process. When you already know roughly how much money your ambassadors will aim to raise during the campaign, you can ask potential recruits whether they think their own network of friends and colleagues will be able to contribute that much overall.

3. Make it an easy decision to get involved.
The single best way to encourage potential ambassadors to get involved with your campaign and event is to let them know that they won't be left to do all the heavy lifting on their own. Lay out the ways in which you'll actively guide and support your ambassadors in advance so that you can explain how it'll work to potential recruits.
We recommend following these best practices for supporting your ambassadors:
Provide orientation and regular check-in sessions at the start of your campaign and leading up to the grand finale event. Use these sessions to explain the essentials, walk through any tech platforms ambassadors will need to use, review their progress, and answer questions.
Develop helpful resources for ambassadors to use. Templates for social media posts and emails will be extremely helpful for ambassadors and significantly reduce guesswork on their end. Be sure to create any event-specific resources they might need, as well, like auction item request letters. Creating these resources will also be extremely helpful for future campaigns, as you'll have a library of templates ready to go.
Incentivize engagement with concrete goals and rewards. We already covered how setting specific goals will be critical for success, but think about additional ways to energize your ambassadors. Offering prizes for top-performing ambassadors is a classic way to boost engagement and drive your campaign to success.
Regardless of the exact techniques you employ to incentivize engagement and simplify your ambassadors' tasks, don't forget to plan how you'll recognize and thank them. Special recognition ceremonies have always been easy to incorporate into classic, in-person charity auctions and galas, but don't let them fall through the cracks in virtual settings!
Showing appreciation is more critical than ever amid today's challenges, and it's especially important when volunteer ambassadors have such a large impact on the success of your campaign and event. By taking steps to simplify their work, you get a headstart on showing your appreciation and make their initial decision to get involved much easier.

4. Offer a sense of community.
Deepening your relationships with key supporters is one of the major benefits of ambassador campaigns. Growing their impact and connection with your mission is also something that your most dedicated supporters want, so lean into it!
Use your ambassador campaign as an opportunity to foster a stronger sense of community among participants, and leverage that as a selling point when talking with potential recruits. Building a sense of community around your ambassador campaign will require plenty of communication, so think in advance about how you'll share updates with ambassadors and how they can engage with one another.
Consider these benefits to fostering community and belonging among ambassadors:
Increased communication between ambassadors to share tips and encouragement, boosting their engagement and results
Group accountability among ambassadors for them to reach their goals
Strengthened relationships with your organization, leading to long-term engagement and retention
Group chats and private Facebook groups are easy, accessible ways to foster community and communication virtually. Additionally, having a dedicated outlet for the entire team to collaborate will be especially important if your ambassadors are supporting any logistical event elements, like item procurement or local sponsorships.
---
As we round out a year of challenges and disruptions, don't miss out on the incredible level of flexibility that virtual fundraising has opened up for nonprofits.
Although peer-to-peer fundraising is seen by many as a technique that offers more challenges than benefits, it's an extremely viable and flexible option for year-end fundraising campaigns and virtual events. Simply focus in on a smaller group of supporters, your ambassadors.
An ambassador campaign could be the perfect way for your nonprofit to raise money, promote its event, and hone its peer-to-peer strategies all at once. Best of luck!
---
About the Author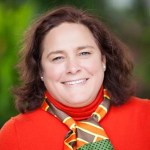 Kelly Velasquez-Hague brings over 20 years of fundraising, nonprofit management, and sales/marketing experience to her role as the Director of Content Marketing for OneCause. As a member of the OneCause sales and marketing team, Kelly manages all of the company's content strategy and execution. She is passionate about empowering great missions and loves that her current role allows her to continue to help nonprofits reach new donors raise more funds for their cause.