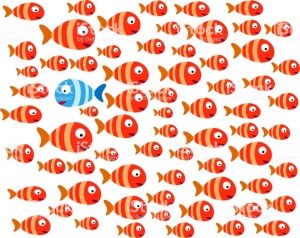 Recently, I heard a presenter who asserted that we should not focus on showing people that we are better, but rather that we are different. I've been thinking about that a lot, especially when it comes to my not for profit clients.
I spend a lot of time telling my clients to resist the temptation to show donors how great they are.
"Giving," I say, "has nothing to do with you."
That rarely goes over well.
They work hard to meet the needs of the people they serve – designing programs to provide respite for those taking care of an ill loved one or giving children living in poverty an opportunity to dream about what they can do if they stay in school. They inspire girls to become engineers and first-generation Americans to apply for college. They track progress; spend resources wisely; and have reams of statistics to show how they are better at doing what they do. And, in spite of all this, the consultant they are paying to help them be even better is telling them that none of it matters.
So, what does matter?
Your donors. That's what.
Instead of talking about how great you are, you should be talking about how great they are. You should be showing them that everything you do – those programs and the student whose life changed because of those programs and the brand-new building you just opened to offer those programs in – is because of them and their generosity.
Donors don't care about how many tutors spend how many hours serving how many students. They care that their gift helps one kid who goes to school hungry and tired because he works late to help his mother pay the rent. They care that you tell them that the money they gave you instead of some other organization is being used to address an issue they care passionately about. They really care when you invite them to see the good that gift makes possible in action. They care about your mission and you are talking to them about your statistics.
This is where being different comes in. Stop being just like every other nonprofit that brags about all the good work you do and has the data to prove it. Instead, talk about all the good work your donors make possible and tell stories about your mission to prove it.
Different, not better. That's the best idea I've heard in a long time.
---
About the Author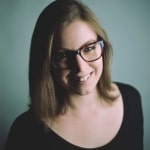 Abby Jarvis is the Nonprofit Education Manager for Qgiv, an online fundraising service provider. Qgiv offers industry-leading online giving and peer to peer fundraising tools for nonprofit, faith-based, and political organizations of all sizes. When she's not working at Qgiv, Abby can usually be found writing for local magazines, catching up on her favorite blogs, or binge-watching sci-fi shows on Netflix.