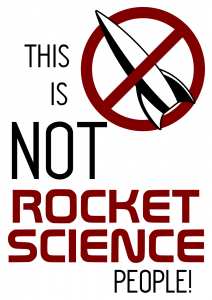 Fundraising is not rocket science. So, why do we keep making it more difficult for ourselves? Why do we ignore people who already have supported us in favor of chasing new donors? Why, oh why, do we not realize that all that time we spend on identification and solicitation means nothing if we don't bother to spend time on the work that results in a second solicitation (and gift)?
Last year, I sponsored a biennial event hosted by an affiliate group chapter for a major nonprofit in my community.  I have been involved as a small donor and volunteer in this group for years  and decided to significantly increase my support when this opportunity presented itself. Although most of my interactions were with members of the volunteer planning committee, my gift was processed by the nonprofit itself and was large enough to qualify me for their annual giving society. I am definitely in their database.
Fast forward 15 months. I receive an email from a friend encouraging me to attend the annual event hosted by the affiliate group itself. I click on the link included in her email to see the event details. I assume that since no one contacted me to see if I was interested in being a sponsor that the levels for this party must be higher.  I was wrong.
Several rows above the individual ticket listing was an option to sponsor at the exact same level I did last year. I am confused. I have shown a willingness to support this organization at that level. It has been a little over a year since I made a gift at that level. However, it did not occur to anyone to approach me and ask if I wanted to make another gift at that level? Instead, I was asked to consider buying two tickets, which would generate 70% less income for the organization. Seriously? Why are you making this so difficult?
I try to make sense of it. These events are committee driven. Perhaps it did not occur to anyone on the committee to review the sponsorship lists of earlier events. That is not a good excuse, but I can see how it could happen. However, that does not explain why no one noticed that I had not made a qualifying gift for the annual giving society. Why have I not been solicited for that gift? It's August.  It seems like I should have been asked multiple times by now.  I have not received one request to contribute at that level again.
Guess what? I'm not going to.  If you aren't willing to come ask me for another gift, I can only assume you don't need it. If you have so many donors at a level that is significant for me, but obviously not for you, I will find an organization that needs my money more.  If you want to make volunteers recreate the wheel, leave money on the table, and squander an opportunity to deepen my engagement with you, be my guest; just don't be surprised when I decline to be yours.
This isn't rocket science, people, but if you don't pay attention to the people who give to you, it may as well be.
---
About the Author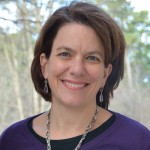 Brigitte Roufail Peck is a true believer in philanthropy's ability to transform the world. As the principal at Capstone Advancement Partners, she helps nonprofit clients build relationships, tell stories, and transform communities one donor's dream at a time.